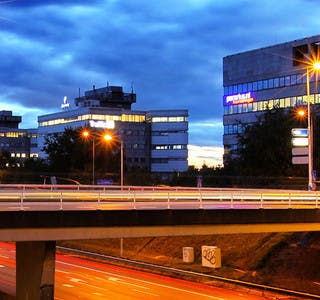 About Pararius - rental properties in Holland
Pararius is the largest independent website for rental properties in the Netherlands. Pararius brings together tenants and landlords. Hundreds of professional organisations offer their available rental properties on Pararius. These organisations consist of real estate brokers, property management companies, developers and housing associations throughout the Netherlands. Visitors of Pararius can easily search the large selection of rental properties and then contact them by email or simply just by calling.
Pararius was developed by real estate brokers that are expat rental specialists. Pararius is very convenient for both tenant and landlord.
Why Pararius?
Our combined experience learned that the market was urgently in need of a transparent website for the rental market only. The already available websites on the Dutch market are mostly part of a website which is meant for buying and selling of real estate and therefore not equipped for rental purposes.
The listings on other websites are mostly paid access. Also the many rental agencies with their many different websites are hard to find on the internet. The market was scattered. Pararius is on its way to complete the puzzle of the once so scattered rental market for Holland.
What does Pararius mean?
Pararius is Latin for Real Estate broker or Intermediate. Pararius is derived from the verb parare. Parare means prepare, to complete, to organise, to equip. The English word prepared is derived from Pararius. It is a wonderful metaphor for a property for rent in any category. The accommodation is ready to move in to. After signing the agreement (in most cases) the tenant will be able to move in without too much hassle of improving the house.
Mission statement
Pararius wants to create a place on the internet where the rental market is transparent and where offer and demand will meet each other.
How do I contact Pararius?
For issues related to our website contact us at homeseekers@pararius.com.
When interested in a property or if you have a question about it, please contact the agent listed on the property page.
Pararius is part of TreeHouse.