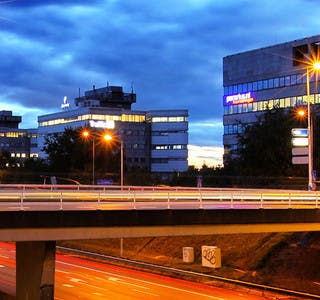 Privacy policy
The Pararius website is the property of Pararius B.V. The responsible handling of user information is of great importance to Pararius.
1.1 Saving and processing information
To improve the use of the website, Pararius may save information in a file. Pararius uses this information to keep visitors of the website informed of interesting products and service offers, the products and services of other subsidiaries of Pararius and of the products and services of carefully selected companies. If Pararius wishes to make use of this, it shall always attempt to take preferences into consideration. If the Pararius visitor decides to offer his information through Pararius to a third party, Pararius is responsible in general terms for the manner in which this third party deals with this information.
1.2 Registration of your details
The personal details you enter during registration or pass on to Pararius (name, address, place of residence, nationality, telephone number, e-mail address, make and type of mobile phone) will be entered into the customer administration of Pararius.
By leaving your search criteria on Pararius we will keep you informed of the available properties for rent on the Pararius website. Registering is totally free of any charge.
Pararius will inform connected rental real estate brokers of your details as soon as they list a property that matches the preferences that were left by you. The broker will receive a message from Pararius mentioning the fact that he can contact you through the personal details you entered. The real estate broker is not obliged to contact you.
Pararius will also inform you about the details of the broker by e-mail. Pararius will do this when a property is listed online and can be seen by every internet user. The property that matches your preferences will also be added to the listings on your personal page.
Pararius is responsible for the processing of your personal details. Pararius will use your personal details for the execution of the here above explained correspondence, for maintaining contacts with you, for the purpose of carrying out market research, setting up profiles of our customers and to inform you on new developments within our company and about our (new) products and services, which are within your area of interest.