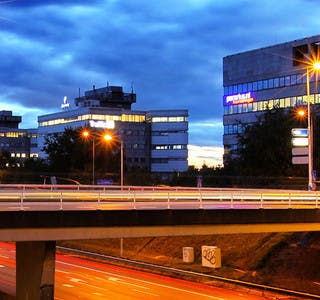 Privacy policy
Introduction
Pararius B.V. is controller of the personal data processed in the context of the use of our services, websites, apps and social media channels (hereinafter: 'Pararius platform'). Pararius respects the privacy of all users and values that the personal data submitted to us, are collected, processed, stored and secured in accordance with the applicable data protection legislation. Pararius' privacy policy is set out in this document.
What personal data are processed?
Personal data is submitted directly by residence seekers, advertisers, real estate agencies, real estate developers or (other) interested parties (hereinafter: 'users'), for example when an account is created with a search profile, when registering for a newsletter, when creating an office profile or when similar functions are used.
The following information is required to create a personal Pararius account: first and last name, email address. Our systems also record the IP address of the internet connection of the device with which you visited our website. In addition, you can voluntarily enter your telephone number. You can also purchase certain services via the Pararius platform without a personal Pararius account, whereby you enter (personal) data and we process it.
The following information is required to create an office account: office name, office address and e-mail address. In addition, you can voluntarily enter the following (personal) data about yourself or a colleague: name, passport photo, e-mail, telephone number, gender, position, social media accounts. If you enter or change the personal data of another person, you must have obtained permission from that person.
For more information about the collection of data using cookies, please look at our cookie policy.
Purposes of the personal data processing
Pararius uses the users' personal data for the following purposes, as applicable:
a) Use of the website and account
Pararius uses the personal data you have submitted to us for the purpose of delivering the services (performing the agreement without you) you have requested through the Pararius Platform. These can be the following services: a messaging service with the real property offering that is suitable for the search profile you have indicated, saving real property advertisements and notifying irregularities in the real property offering.
In addition, Pararius can send you service messages in the context of our services. This is done for us and your legitimate interest in keeping you informed of relevant service information.
b) Facilitating the contact between advertisers of property (real estate agents) and residence seeker.
At your request, contact details can be shared with advertisers of real property (real estate agents) so they can come into contact with you. The advertiser is not obliged to contact you.
The advertiser is responsible for the personal data of users it processes in the context of the Pararius Platform for its own services. Pararius is not responsible for this processing and advises you to consult the privacy statement of the relevant advertiser. This information can usually be found on the advertiser's website.
c) Marketing
Pararius uses data to offer you advertisements and send you email messages. With your consent, Pararius uses your e-mail address to send electronic news letters (which may contain messages from Pararius trusted partners that are active on the housing market). and other electronic messages about our products and services.
d) Social sites
When you request access to the Pararius website you can choose to connect your social media account to the Pararius Platform. When you do so, you can also log in on the Pararius Platform using your social media account. We only process your personal data in this context to enable you to log in on the Pararius Platform, and therefore to perform this part of the agreement with you.
In as far as you use the social media platform for other activities, we refer you to the privacy policy of the relevant social media platform for information about the processing of your personal data.
e) Generating traffic
The homes that are offered on the Pararius platform can be forwarded to other websites, stating the address, to generate traffic to the Pararius website. Pararius has a legitimate interest in this in order to make the housing offer known to home seekers as widely as possible.
f) Personalization
With the help of cookies, Pararius can tailor the content and advertisements on the Pararius platform to your interests so that the platform becomes more relevant to you. We request permission to place these cookies, see more about this in our cookie policy.

g) Research
The data from your Pararius account and other data submitted by you on the Pararius Platform may be used by Pararius for quality research purposes and market research to improve its services offered to users. This is done on the basis of our legitimate interest to improve its services. Pararius ensures the used data and research results are not traced back to individual users.
h) Financial administration
We process limited personal data (contact details of contact persons at advertisers) for the purposes of complying with our fiscal administration duties. This is done on the basis a legal obligation.
i) Complaints
Users may share complaints about other users with us. We will then process data with regard to the complaint, including as applicable the name of the complainant and the name of the user the complaint relates to. This is done on the basis of our legitimate interest and the legitimate interest of the complainant and the use the complaint relates, to have the complaint handled appropriately. We may have to share the complaint or information relating thereto with third parties, such as an attorney who requests the information on behalf of the complainant. If complaints are shared, Pararius will try to anonymize these, to protect the complainant's privacy.
k) Communication
When we communicate with you, we will also process your personal data, such as (as applicable) your name, email address, telephone number, social media account information and personal data in messages with you. We process these personal data on the basis of our and your legitimate interest to be able to communicate with each other.
l) Illegal activities
If any illegal activities are suspected or ascertained, Pararius can share data with third parties, please see below under 'Sharing personal data with other recipients'. Pararius does this on the basis of a legal obligation or its legitimate interest, or that of an involved third party.
Sharing personal data with processors
Pararius will share the personal data with processors in as far as this is necessary for the provision of our services. These processors process the personal data in accordance with our instructions and under our responsibility. This is incorporated in a data processing agreement that Pararius concludes with the processors.
Sharing personal data with other recipients
Pararius can provide personal data to third parties if you have given permission or instruction to do so, such as providing information from home seekers to real estate agents as indicated above or making information collected via cookies available to display personalized content and advertisements (see our cookie policy).
Pararius also shares personal data with third parties for the purposes of generating traffic, as indicated above under e) Generating traffic.
Pararius also shares personal data with third parties if it is legally obliged to do so, or on the basis of a court order or order from a supervisory authority, or when this is necessary with respect to preventing, tracing or prosecuting criminal activities (such as fraud, deception or swindling). See also articles 6.3, 7.1.c. of the Pararius Terms of Use and 2.9.c. of the Additional Terms. We will not share more information that is strictly necessary.
Security measures
Pararius respects each user's privacy and ensures the personal data are treated confidentially and with the utmost care. Amongst others, only authorized personnel has access to your personal data, in order to prevent the loss and/or unauthorized use of processing of your data.
Retention terms
Pararius does not store the personal data longer than is necessary for the purposes set out above or to comply with applicable laws- and regulations. The retention term depends on the purposes for which the personal data are processed.
Pararius stores your personal data during for as long as you are registered for one or more searches and/or news letters. If you have not actively used the Pararius Platform for a period of two years, we will send you a one time e-mail to inform you that we will destroy the personal data in absence of your action. When you do not take action, Pararius will delete the personal data.
Users' rights
Pursuant to applicable personal data legislation you have rights with regard to your personal data. More specifically, you have the right to access your personal data, to have them rectified and restricted, to object to the processing of your personal data, to have them deleted and the right to data portability.
You can also object to the use of your personal data for direct marketing purposes by sending an email to privacy@pararius.nl. You can also revoke your consent, if Pararius processes your personal data on the basis of your consent.
You also have the right to lodge a complaint with the supervisory authority.
To exercise your rights you can contact our customer service through privacy@pararius.nl. Please be aware that we may have to ask for additional information to identify you and that we may be entitled to (partly) reject certain requests. You can also remove or correct your personal data through you profile page in your account on www.pararius.nl.
Questions and complaints
In case of questions or complaints about this Privacy Policy and/or the manner in which Pararius processes personal data, these can be submitted by using the below contact details. This way we can be of service to you to find a suitable solution.
By telephone: +31 (0)20 - 4712111
By email: privacy@pararius.nl
Postal address
Pararius B.V.
Customer Service
Overschiestraat 61
1062 XD, Amsterdam
Amendments of this Privacy policy
Pararius can amend this Privacy policy from time to time by placing an amended version of the Privacy Policy on the website. Pararius will inform you about important amendments, for example by email or by placing a notice on the website.
This Privacy Policy was last amended on: 12th of July 2021