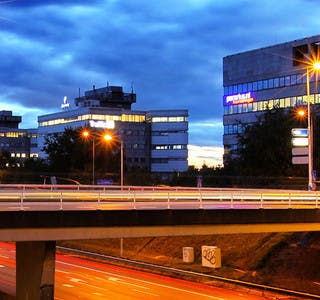 Privacy policy
Introduction
Pararius B.V. is the data controller regarding the processing of personal data in connection with the use of our services, websites, apps, and social media channels (hereinafter referred to as the "Pararius platform"). Pararius respects the privacy of all users and attaches importance to collecting, processing, storing, and securing personal data provided to us in accordance with applicable privacy legislation. The privacy policy of Pararius is set out in this Privacy Policy.
Types of Data Processed
Personal data is provided directly by or on behalf of property seekers, sellers, real estate agents, property developers, or other interested parties (hereinafter referred to as "users"), for example when creating an account with a search profile, signing up for a newsletter, creating a (office) profile, posting properties, or using similar functions.
For creating a personal Pararius account, the following data is necessary: first name, last name, email address. Without this data, you cannot create an account and therefore cannot enter into an agreement with us. Our systems also record the IP address of the internet connection of the device you used to visit our website. Additionally, you can voluntarily provide your phone number. You can also use certain services on the Pararius platform without a personal Pararius account (such as sending messages to real estate agents/sellers, scheduling a viewing, or adding profile information to share with advertisers), for which you provide (personal) data that we process.
For a Pararius Plus account/membership, which property seekers can subscribe to, charges apply. When you make these payments, you are redirected to the platform of our payment service Advertiser, and you pay via Mollie (https://www.mollie.com/privacy). We do not see your payment details; we only receive a message from the payment service Advertiser indicating whether the payment was successful or not.
For creating an office account, the following data is necessary: office name, office address, and email address. Additionally, you can voluntarily provide the following (personal) data about yourself or a colleague: name, profile picture, email, phone number, gender, role, social media accounts. If you input or modify another person's personal data, you must have obtained permission from the respective individual. For more information about data processing via cookies, consult our cookie policy.
Purposes of Data Processing
Pararius uses users' personal data for the following purposes in various situations:
Pararius uses the provided (personal) data to deliver the services requested by you through the Pararius platform (to perform the agreement with you). These services can include the following: a messaging service with property listings that match your specified search profile (with or without Pararius Plus), saving properties, promoting and highlighting your property, and reporting inaccuracies in listings.
When you, as a property seeker, send a message to an advertiser of a property (a real estate agent, seller, property developer, etc.) via the Pararius platform, your contact information is shared with the advertiser so they can contact you. The advertiser is not obligated to do so.
Pararius uses the data to display advertisements to you and send email messages. If you have agreed, Pararius uses your email address to send electronic newsletters (which may also include messages from Pararius's affiliated partners active in the real estate domain) and other electronic messages about our products and services.
When you create an account on the Pararius website, you can choose to link your social media account to the Pararius platform. If you do so, you can also log in to the Pararius platform via social media. We process your data in this context solely to allow you to log in to the Pararius platform and thus for the performance of this part of the agreement with you. For other uses of the social media platform, we refer you to the privacy policy of the respective social media platform.
The properties listed on the Pararius platform, along with the address, can be forwarded to other websites to generate traffic to the Pararius website. Pararius has a legitimate interest in making the property listings as widely known as possible to property seekers.
With the help of cookies, Pararius can tailor the content and advertisements on the Pararius platform to your interests, making the platform more relevant to you. We ask for your consent to place these cookies; see more in our cookie policy.
The data from your Pararius account and the data you provide on the Pararius platform can be used by Pararius for quality and market research to improve its service towards users. Pararius ensures that the used data and outcomes cannot be traced back to individual users.
We process limited information (contact details of contacts at advertisers) for maintaining financial records to comply with our fiscal administrative obligations. When a property seeker uses Pararius Plus, we receive a message from our payment service Advertiser indicating whether the payment was successful. This information is processed based on our legal obligations.
Users can share complaints about other users with us. We then have to process data related to the complaint, including, if applicable, the name of the complainant and the person the complaint is about. This is done based on our legitimate interest and that of the complainant and the accused, ensuring the complaint is handled carefully. It might be necessary to share (information about) a complaint with third parties, such as a lawyer requesting information on behalf of the complainant. If complaints are shared, Pararius will attempt to anonymize them to protect the privacy of the complainant.
When we communicate with you, we also process your personal data, such as (if applicable) your name, email address, phone number, social media account information, and (other) personal data in messages with you. We process this data based on our legitimate interest and yours, to be able to communicate with each other.
In case of suspicion or detection of illegal activities, Pararius may share data with third parties; see more below in "Disclosure of Personal Data to Third Parties." This is done based on a legal obligation, our legitimate interest, or that of an involved third party.
Disclosure of Personal Data to Processors
Pararius will make personal data available to processors to the extent necessary for the execution of our services. These processors process personal data according to our instructions and under our responsibility. This is established in a data processing agreement that Pararius enters into with these parties.
Disclosure of Personal Data to Third Parties
Pararius may disclose personal data to third parties if you have given consent or instruction for this, such as providing information from property seekers to advertisers as mentioned above or sharing information collected via cookies to display personalized content and advertisements (see our cookie policy).
For generating traffic to the Pararius website to make property listings widely known to property seekers, (address) data about the properties is shared with the websites where the property listings are posted.
Pararius also discloses personal data to third parties if required by a legal provision or a decision of a court or supervisory authority, or if necessary for preventing, detecting, or prosecuting criminal activities (such as fraud or deception). Also refer to Article 6.3, 7.1.c of the Terms of Use and Article 2.9.c of the Additional Terms. We do not disclose more information than necessary.
Security measures
Pararius respects the privacy of every user and ensures that personal data is treated confidentially and with the utmost care to prevent loss and/or unlawful use or processing.
Retention terms
Pararius will not retain personal data for longer than necessary for the aforementioned purposes and to comply with laws and regulations. The retention period depends on the purpose for which the personal data is processed.
Pararius retains your personal data as long as you are registered for one or more search queries and/or newsletters. If you have not actively used the Pararius platform for two years, we will send you an email once to remind you that we will destroy the personal data if you take no action. If there is no activity, Pararius will destroy the personal data.
Users' rights
You have certain rights regarding your personal data. This particularly includes your rights of access, rectification, restriction, objection, deletion, and data portability. You can contact our customer service via privacy@pararius.nl for this purpose.
You can object to the use of your personal data for direct marketing purposes at any time by sending an email to privacy@pararius.nl. You can also withdraw your consent at any time to the extent Pararius processes your personal data on this basis.
You also have the right to lodge a complaint with the supervisory authority.
Please note that in some cases, we may ask for additional information to verify your identity properly and/or have the right to partially refuse a certain request. Additionally, you can also delete or correct your data online. You can do this via the "Profile" page on your personal page on www.pararius.nl.
Questions and complaints
If you have questions or complaints about this Privacy Policy and/or how Pararius uses personal data, they can be directed as follows. This way, we can assist you in finding an appropriate solution.
Customer service by phone:
+31 (0)20 - 4712111
By email:
privacy@pararius.nl
Mailing address:
Pararius B.V.
Attn: Customer Success
Blaak 555
3011 GB, Rotterdam
The Netherlands
Amendments of this Privacy policy
Pararius may amend the Privacy Policy from time to time by posting an updated version of the Privacy Policy on the website. Pararius will inform you about important changes, for example by sending you an email or posting a notification on the website.
This Privacy Policy (English version) was last amended on: August 29, 2023.